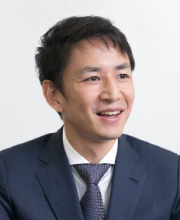 Our company was founded in 1972, in Ota Ward, Tokyo as a specialized manufacturer of gear testing machines.
Since then, we have been devoted to improving and developing gear testing machines.
Thanks to you, they are currently being used not only in Japan but also by customers all over the world.

Our wide product lineup is designed to meet our customers' needs. Our products are capable of measuring small modules to large modules, with a wide variety of software, supported by proprietary technologies, that enables sophisticated measurements.

In 2017, we, TOKYO TECHNICAL INSTRUMENTS, INC. started afresh as a part of the INTER ACTION Corporation group. Based on the technology and experience we have cultivated so far, we will continue to devote ourselves to our 'customer first' policy, with a new lease of life.

We will continue to be a company that contributes to society and to the manufacture of gears in Japan and across the world.

I look forward to your continued support in the future.